Frequently Asked Questions (FAQ)
Visit the information pages at the
Manifold Net
website for detailed information on Manifold System products and procedures. The questions and answers below are for the Manifold Online Store.
Credit Cards and Payments
If I change my mind can I get a refund?
- In most cases, no. Manifold products are generally
not
refundable. A limited, 10-day refund is available on some products. However, refunds are slow and require four to six weeks for your funds to appear back on your credit card account. That could be two monthly billing cycles. See the
Limited Refunds
page for important details and important limitations on the 10-day refund policy. Professional users and organizations wishing to evaluate Manifold will normally take advantage of the
30-day Lease
product: for a very low price the lease allows you to install and use Manifold Universal on as many 32-bit or 64-bit computers as desired for 30 days. If you procure a non-lease Manifold license within 60 days of ordering a lease you may trade in the lease for full credit for price paid for the lease.
My transaction was not approved. What could be the problem?
- Your card issuer does not approve the transaction submitted through the payment network. The most common reasons:
Not authorized by Verified by Visa or MasterCard SecureCode - You must use a card enrolled into Verified by Visa or MasterCard SecureCode, and you must enter the correct password for that card in order to authorize charges.
Errors in card information - Enter credit card numbers without any spaces or hyphens. Please check for any errors in the card number, expiration date, name as shown on card or card verification number (from back of card). Typographic errors are the usual problem.
Errors in billing address - Please enter the billing address to which your card statements are sent. If you don't pay the bills for this card, check with whoever pays the bills to get the correct address.
Expired, replaced or revoked card - Check to see if your card has expired or if it has been replaced or revoked.
Daily or total credit exceeded - Has the total credit limit on the card been exceeded? Some cards have a daily limit as well.
Geographic, time of day or Internet restrictions - Some cards are not authorized for use outside of a home region or outside of normal business hours or are not authorized for Internet transactions. If your card is restricted, call your card issuer and let them know about your planned purchase with the Manifold Online Store, which is located in Hong Kong.
Authorization requests - Card issuing banks sometimes ask the merchant to call for special authorization on a transaction. Such authorization requests don't work with Internet transactions because the payment processing network is a machine, not a human who can call.
High Risk Countries - The PayDollar network will not accept Visa or MasterCard credit cards originating in countries designated as "high risk" countries for credit card transactions by the Visa and MasterCard networks. High risk countries include Bulgaria, Cameroon, the Dominican Republic, Egypt, Ghana, Gambia, Indonesia, Iran, Kenya, Lithuania, Morocco, Nigeria, Pakistan, Romania, Ukraine, Vietnam and Yugoslavia.
Location mismatch - If your card was issued in one country, such as the US, and you are browsing the web using an IP address that indicates your computer is in some other country, such as Sweden or Russia or somewhere else, many card-issuing banks will detect the mismatch and will decline the transaction as a possible fraud. This factor may apply if you want to order when you are travelling away from your home country. Contact your bank and let them know you are travelling and they may remove this restriction. This factor may also apply to people who use randomizing proxy servers to browse the web anonymously - since such proxy servers are usually in foreign countries they will make it look as if your computer is in a foreign country and not your home country.
My transaction was not approved. I called my bank and the bank says the problem is not my card. What can I do? - Use a different card issued by a different bank. Bank employees are not always fully aware of all intricacies of their bank's processes. For example, your bank may state that they did not decline your card when what happened was that upon a request for authorization your bank requested a "call for authorization." Technically speaking, it is true that is not a "decline" but since machines cannot call up on the telephone it has the same effect as a decline.
Another example is if your bank says "We've not seen a transaction request" which could be true if you've not enrolled your card in MasterCard's SecureCode or Visa's Verified by Visa enhanced security programs. If you haven't secured your card the PayDollar network will not submit insecure card information to your bank.
Can I use credit cards other than Visa or MasterCard? - Not at the present time. Cards such as JCB, UnionPay and others will likely be added in 2012.
Will American Express cards be added? - There are no plans to do so at the present time. Manifold discontinued acceptance of American Express cards since those involved higher costs than cards used more frequently by Manifold customers such as Visa and MasterCard. To keep prices as low as possible for customers we do not want to add extra costs in the purchasing process.
Can I use a debit card? - That depends upon the debit card. Almost all debit cards that have a Visa or MasterCard logo on them will work.
What currencies are accepted by the Online Store - At the present time, all prices are in US dollars, and all payments are made in US dollars or in Hong Kong dollars. If you pay your credit card bills in a currency other than US dollars or Hong Kong dollars, the amounts will be automatically converted by the payment system using the exchange rate prevailing at the time of your transaction.
Can I pay in a currency other than US dollars or Hong Kong dollars? - Not on the Online Store at the present time, although many currencies are accepted for wire transfer payments (see below). Additional currencies such as Australian Dollars, Chinese Renminbi and others will likely be options added in 2011.
What is "3-D" security? - That is the credit card industry's term for enhanced security processes such as Verified by Visa and MasterCard SecureCode, which allow credit card holders to enjoy extra security by authorizing each online transaction with a password known only to the cardholder.
Why does Manifold launch a new window for PayDollar? Why not accept all info within the Store? - That is an important security measure to assure the utmost security for your credit card information. When a company's online store accepts your credit card information, the company gains access to all that information. Even if you trust the company to be careful, if they don't absolutely need to have your card info, why give it to them? Only the credit card payment processing network needs your credit card details. When you enter your credit card info into the PayDollar / AsiaPay dialog, you are communicating directly with the secure processing network. Manifold does not receive or store your credit card info. All Manifold receives is an approval or a decline on the transaction without knowing details of your card information. Because Manifold does not receive or store that information, there is no way your confidential information can be stolen from or lost by Manifold. It is securely passed directly from you into the processing network.
I like the idea of extra security. How can I sign up for Verified by Visa or MasterCard SecureCode? - See the links in the PayDollar payment dialogs. It takes just a minute or two online to sign your card up with the organization that issued you your Visa card or MasterCard.
I tried to sign up for Verified by Visa or MasterCard SecureCode but my bank is not listed or does not support these. How can I buy? - The short answer is to either use a card that can be enrolled into Verified by Visa or MasterCard SecureCode, or pay by wire transfer. Even though both Visa and MasterCard have announced they will soon require all Internet transactions to utilize Verified by Visa or MasterCard SecureCode, some banks have delayed implementing these programs. These programs add slightly to transaction costs for merchants and for card-issuing banks, so if a bank can delay until the very last moment to implement these programs they can make a little extra money for themselves even though failing to support these programs exposes your financials to greater risk. If your bank is willing to expose you to financial harm in order to make a few pennies for themselves, is it not time to consider choosing a bank that puts your security first? Banks which put the security of their customers first have long ago implemented Verified by Visa and MasterCard SecureCode. Consider moving your credit cards to one of them. If other factors prevent such a move, you can always pay by wire transfer. That has become very fast and easy, like electronic bill payment, with many banks that offer full-service Internet banking. Of course, a bank that is so far behind the times that they don't support 3D security might not provide full-service Internet banking either, so you may have to visit the bank in person and fill out an annoying paper form to do a wire transfer.
How does failure to use Verified by Visa or MasterCard SecureCode expose me to greater financial risk? - Transactions that do not use Verified by Visa or MasterCard SecureCode make it much easier for a criminal to use your card without authorization. Without 3D security, if a criminal gets your card number, he can use it. It's too easy for criminals to get card numbers, so it is important to be protected by Verified by Visa or MasterCard SecureCode. For example, it seems that every week there is a news story about how hackers have stolen millions of credit cards from some merchant's database, even from highly reputable companies. Verified by Visa and MasterCard SecureCode completely eliminate such threats to cardholders because the merchant never has access to the password required for the card to be used. What the merchant never sees, the merchant cannot store in some database that a hacker can steal. That keeps you safe from such thefts.
I am buying this license for somebody else: what email address should I provide? - Most people who are buying will use their own email address, because they want to get the invoice email and the serial email themselves to be sure the order has gone through. They then forward the serial number email to the person who they want to have the license. Keep in mind that when you place an order with Manifold, you are Manifold's customer and not anyone to whom you forward the license.
Can I stop by your office and pay in cash? - No, all transactions are handled by credit card through the Online Store or by prepayment via wire transfer.
Can I pay by wire transfer (telegraphic transfer)?
- Yes, subject to a minimum transaction amount and a wire transfer fee. Contact
sales@manifold.net
with a request to pay by wire transfer for complete instructions. Note that some offerings, such as trading in an existing license for upgrade credit, can only be done on the Online Store using a credit card. Wire transfers may be made in US dollars (USD), Euros (EUR), British pounds (GBP), Hong Kong dollars (HKD), Australian dollars (AUD), Chinese renminbi (RMB / CNY), Canadian dollars (CAD), Swiss franc (CHF), Japanese yen (JPY), New Zealand dollars (NZD) and Singapore dollars (SGD). Please contact
sales@manifold.net
for a quotation if you would like to pay in currencies other than US dollars.
Can I order a larger quantity and get a discount?
- Yes, if you prepay by wire transfer. See the
Discounts
page for quantities, discounts and terms and conditions.
Serial Numbers and Upgrades
I entered a serial number for an upgrade and it was not accepted. What could be the problem?
- The serial number you entered is incorrect or is a correctly entered serial number for a product that does not qualify for the upgrade you have ordered. This is easy to remedy by checking the serial number on the status page. Consider the following:
Check the serial number - Use the Test button or visit the Serial Number Status page and enter the serial number. The status page will report the product authorized by that serial number.
Typographic errors - To avoid errors, Copy the serial number from the original serial number email sent to you and then Paste it into the serial number box. Do not make any changes in the serial number. For example, do not change any numbers or letters, do not change upper case to lower case or vice versa, do not substitute spaces or other characters for hyphens.
Masked serial numbers are not the real serial number - Do not use the masked version of the serial number from your Help - About Manifold System dialog, as that has been masked with a series of "x" characters to prevent theft, just the way credit card numbers are masked in printed receipts. Use the original serial number copied from the original email.
Wrong product - Only Manifold System and 30-day Lease serial numbers may be traded in for upgrade credit. Serial numbers for extensions such as Geocoding Tools or Surface Tools will not work.
Not a current generation product - Upgrade products will upgrade a current Release 8.00 edition license. You cannot provide an older generation serial number, like a Release 7.00 or a Release 6.60 serial number to obtain an upgrade for a Release 8.00 product.
Revoked serial number - You can't use the same serial number to qualify for more than one upgrade. When you provide a serial number to obtain an upgrade product, the old serial number is revoked and cannot be used to obtain more upgrades. Serial numbers can also be revoked for other reasons, such as software piracy, if you have ever done a chargeback or if you are a purchase order customer and haven't paid your bill.
My serial number is out of activations. Can I still trade it in for upgrade credit? - Yes. For example, if your Personal Edition serial number is out of activations you can still trade it in for upgrade credit toward a higher license, such as Professional Edition. Your new Professional Edition serial number will be a fresh serial number starting over with five fresh activations available.
I do not have my serial number but I want to get an upgrade credit. What next?
- There may be a chance (no guarantees) you can recover your serial number by using a key recovery service product that is available for purchase on the Online Store. Please read the
Key Recovery Service Instructions
before ordering any key recovery service products to avoid wasting the service fee.
I would like to upgrade from Personal to Enterprise. Can I get an upgrade credit even though I am skipping Professional Edition? - Yes. You can get an upgrade credit for your Personal license for any higher license.
Invoice and Serial Number Emails
What emails are sent to me by the Manifold Online Store?
- Most transactions will have two emails sent from the Manifold Online Store, from the
sales@manifold.net
or the
store@manifoldsoftwarelimited.com
email address:
Invoice - This email message provides an invoice (receipt) for your transaction. You may print that email for a hard copy receipt of your transaction.
Serial Number Email - This email message is sent for all transactions that require serial numbers or tech support tokens. It provides the serial numbers you will need to use your products and tech support tokens required to use technical support service products. Please do not lose this email: make a copy and keep it in a safe place.
All transactions result in an invoice email, but some transactions on the Online Store do not generate a serial number email. For example, acquiring a Key Recovery Service product results in an invoice email and will not generate a serial number email right away. Only after the service is performed, which could be several business days later, is a success or failure email sent to you. To take another example, acquiring additional activation keys does not generate a new serial number email: that service product adds more keys to the serial number you already have.
I have not received any emails. What could be the problem?
- If your transaction concluded successfully, the Manifold Online Store will send you email from the
sales@manifold.net
or the
store@manifoldsoftwarelimited.com
email address. Most email systems worldwide will deliver email to your Inbox within a few minutes of sending. The most common problems are spam filters blocking the email sent to you or typographical errors in the email address provided. If you do not receive email within thirty minutes of your purchase, consider the following:
Has your order processed successfully? - If you did not see the Confirmation page that notifies you your order has processed and invoice and serial number email has been sent to you, your order has not processed successfully. If your order has not processed successfully you will not receive any emails.
Typographic errors - Please double-check the email address you provide for your order to be sure it is the email address you are using and has been correctly entered. The email address used by the Online Store is stated in the Confirmation page.
Have you checked your junk email folder? - Spam filters will sometimes intercept either the invoice email or the serial number email and set them aside in a junk email folder. Check that folder for your email. Add sales@manifold.net and store@manifoldsoftwarelimited.com to your safe senders list for any future transactions. Note that spam filters will sometimes pass the invoice email while intercepting the serial number email.
Confirmation required? - Check if you or your ISP have installed spam-blocking technology that requires the sender to reply to a confirmation email or to visit some web site and enter a code. The Online Store and other Manifold servers that send out serial number emails are machines that cannot respond to return emails requiring confirmation.
Somebody else's email used - Customers will sometimes place an order and specify somebody else's email to be used. That can be risky because if you give somebody else's email address you are depending upon that other person's ability not to lose important email, to operate their email systems and to locate email that may have been set aside by spam filters. Very important: Manifold will correspond only with the email address specified for an order, so choose a reliable email address that can be used for communications regarding the products ordered. Make sure that the specified email address is functioning correctly and that the person in charge of that email address can be trusted to operate it competently and to represent your organization.
Other problems - For a comprehensive list of problems email systems may have that prevent reception of desired emails, please see the Email Problems page.
I have corrected a problem with my email reception. Can my serial number email be resent?
- If it is less than 30 days from the date of purchase, yes, your serial number email can be resent at no charge. Contact Manifold at
sales@manifold.net
with a request for a resend. If it is more than 30 days from the date of purchase you will have to purchase a Key Recovery Service product for a small fee from the Online Store to arrange a resend.
Privacy Information

Manifold is committed to protecting the privacy of customer information. We will
not
sell, exchange or lease out any customer information (including name, email address, mail address, telephone number, credit card details and transaction records) to any third party.
Security Information


The Manifold Online Store is operated by Manifold Software Limited with online transaction processing provided by PayDollar using the highest commercially available encryption technology - 128-bit SSL encryption. All confidential information is automatically encrypted before it is transmitted, to protect your confidential data from being read and interpreted. 3-D Secure authentication is also supported such as Verified by Visa and MasterCard SecureCode for exceptionally high security. PayDollar is a service of AsiaPay.
Other Help Topics
For help with ordering on the Manifold Online Store, please also click on: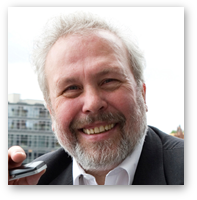 Questions?
Please do not hesitate to contact Manifold at
sales@manifold.net
with any questions about the ordering process.