Check Out

After adding products to your cart in the
Add to Cart
page, the
Check Out
page of the Manifold Online Store shows the contents of your shopping cart. It allows you to provide information necessary to process your order.
* Boxes marked with a red asterisk are required information. ZIP codes are required for US addresses.
$1200 Per Order Limitation
To reduce risk from credit card fraud, the Online Store will limit each individual order to a maximum of $1200 US dollars or the equivalent in Hong Kong dollars. If you would like to order more than $1200 in product, please place more than one order. For example, if you would like to order two licenses of Manifold Ultimate Edition, place one order for one license, and then return to the Online Store and place a second order for an additional license.
Products in the Cart
The upper part of the page lists the products you have ordered, their prices, the number of units of each product and the total price.

If you want to remove a product, press the
Remove
button for that product. If you would like to change the quantity ordered of a product, change the number and then press the
Update
button.

If you would like to order more products, press the
Return to Product List
button to go back to the
Add to Cart
product list.
When you have finished providing required information, press the Continue button to proceed to the payment dialog to place your order. If you have not entered some required information, the system will return you to the Check Out page with a request to provide the missing information.
Serial Numbers for Upgrades
Manifold may advertise special offers that allow you to upgrade from one product configuration to another at a lower price. Reduced prices for upgrades are available only as specified in the special offer, for example, only for the products that are specified, only trading in serial numbers from qualifying products and only for the duration of the special offer.

If you have pressed the Upgrade button and then the Convert to Upgrade button to trade in a serial number for credit, you will see a
Serial number
box for each upgrade.
To obtain an upgrade credit, you must enter a valid, qualifying serial number. For example, the serial number cannot have been traded in before for credit, and it must be a serial number for the product that the special offer cites as a qualifying product for trade in. It cannot be for a different product. Likewise, the product for which you seek a reduced price must be the specific product cited in the special offer.
Please make sure to enter the qualifying serial number accurately. It is best to Copy from the original serial number email sent to you and then Paste into the serial number box. This will avoid typographical errors. Do not use the masked version of the serial number from your Help - About Manifold product dialog, as that has been masked with a series of "x" characters to prevent unauthorized use of your serial number. Instead, use the original serial number sent to you by Manifold in the serial number email.
If the serial number you provide is not accepted, it either has been changed from the original serial number or it is not a qualifying serial number or the product to be procured does not qualify for upgrade.
For example, if a special offer allows trading in a Radian Studio license to get a lower price on a Manifold Release 9 license, do not provide a serial number for a Release 8.00 Geocoding Tools extension product, as that cannot be traded in for upgrade credit as provided by the special offer. If a special offer allows trading in a Radian Studio serial number that was acquired in a bundle product of Radian Studio plus Release 8 toward procurement of a bundle product of Manifold Release 9 plus Release 8, then you must procure the bundle product and trade in a serial number acquired in a bundle. Attempting to trade in a Radian Studio serial number acquired in a non-bundled license will not reduce the price when procuring a bundle product of Manifold Release 9 plus Release 8.
You can always check a serial number either by pressing the Test button or by visiting the
Serial Number Status
page and entering the serial number. The status page will report the product authorized by that serial number. Clicking on that link will launch a new browser window outside the Online Store that will allow you to check a serial number without interrupting your shopping session.
You do not need to have any activations left on a serial number to use it for upgrade credit. When the new product is issued, you will receive a new serial number for that license with a fresh set of activations. The old serial number that is traded in for the upgrade credit will be revoked and can no longer be used.
Rounding and Exchange Rates
Products acquired using one currency, such as HKD, and traded in for credit towards products acquired in a different currency, such as USD, may have credits computed using amounts that differ from the original purchase due to varying exchange rates and rounding.
Name and Email Address
The serial number email and invoice email will be sent to the email address given, so please take care to enter a valid email address without errors.
If you are ordering for an organization, please specify an email address for your order that is in the care of a reliable and competent person. Do not specify an email address for someone who will lose the serial number email or who cannot represent your organization for any questions regarding the order or regarding installation or activation.
Coupon Code
The optional Coupon Code box allows customers who have been issued an Online Store code to enter it. If you have not been issued a code, leave this box blank
Billing Address
Please provide the billing address that is used to send bills to the credit card you will be utilizing for payment. If some fields, such as Company name do not apply, please leave them blank.
The State field is for for US states, or provinces, counties or districts in other countries, if they are used for postal addresses in those countries.
Enter your ZIP code in the US (five digit zip is enough) or your postal code if used in your country. If postal codes are not used in your country, please leave this field blank.
In the Country field countries are listed alphabetically, except for the US which is listed first. Country names like "The Netherlands" are listed under T. Some countries, such as Nigeria, due to high rates of Internet fraud are not listed and may not be used to place orders on the Online Store.
High Risk Countries
The Manifold Online Store and the PayDollar network will not accept Visa or MasterCard credit cards originating in countries designated as "high risk" countries for credit card transactions by the Visa and MasterCard networks. High risk countries include Bulgaria, Cameroon, the Dominican Republic, Egypt, Ghana, Gambia, Indonesia, Iran, Kenya, Lithuania, Morocco, Nigeria, Pakistan, Romania, Ukraine, Vietnam and Yugoslavia.
Double-Check your Email Address
Typographical errors in your email address will prevent you from receiving the serial number email you will need to use the products ordered. Please double-check the email address before pressing the Continue button to assure you have entered your email address correctly. Please also check the products ordered and the units ordered of each product to be sure the order is correct.

When you have checked your order, press the
Continue
button to launch the payment window to allow entry of credit card information.
Privacy Information

Manifold is committed to protecting the privacy of customer information. We will
not
sell, exchange or lease out any customer information (including name, email address, mail address, telephone number, credit card details and transaction records) to any third party.
Security Information


The Manifold Online Store is operated by Manifold Software Limited with online transaction processing provided by PayDollar using the highest commercially available encryption technology - 128-bit SSL encryption. All confidential information is automatically encrypted before it is transmitted, to protect your confidential data from being read and interpreted. 3-D Secure authentication is also supported such as Verified by Visa and MasterCard SecureCode for exceptionally high security. PayDollar is a service of AsiaPay.
Other Help Topics
For help with ordering on the Manifold Online Store, please also click on: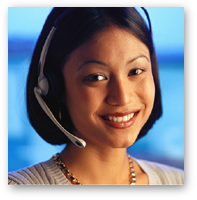 Questions?
Please do not hesitate to contact Manifold at
sales@manifold.net
with any questions about the ordering process.